HUNTERS EXPERIENCE MAGAZINE
Packed full of information for new hunters, Hunters Experience magazine offers everything from safe gun handling to treestand safety and the benefits of modern ammunition. Check out and download this useful tool today!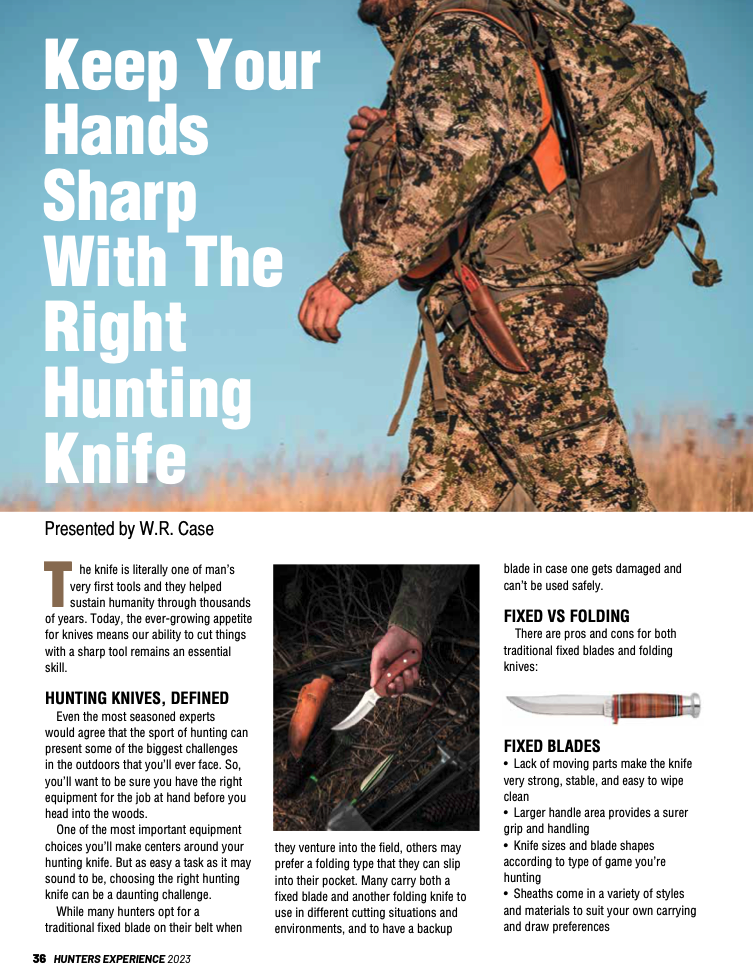 ---
HUNTERS CONNECT YOUTUBE CHANNEL
Welcome to Hunters Connect, the ultimate video source for all your hunting needs! Whether you're a seasoned veteran or just starting out, we have you covered with helpful content on all hunting topics from our experts. We've curated a collection of the best tips, tricks, and advice available to help you succeed in the field.
---
Are you an adult hunter who has been through Hunter Education but still feel nervous about getting into the field? We can help! Learnhunting.org is your resource to find a mentor in your area ready to help you have a safe and successful hunting experience.
Hunting is a complicated activity, and the best way to learn it is by hunting with someone else. Let us match you with an experienced hunter today, so you can be prepared to hunt in a low-pressure, one-on-one environment.
---