Resources for Instructors
HUNTERS EXPERIENCE MAGAZINE
Packed full of information for new hunters, Hunters Experience magazine offers everything from safe gun handling to treestand safety and the benefits of modern ammunition. Check out and download this useful tool today!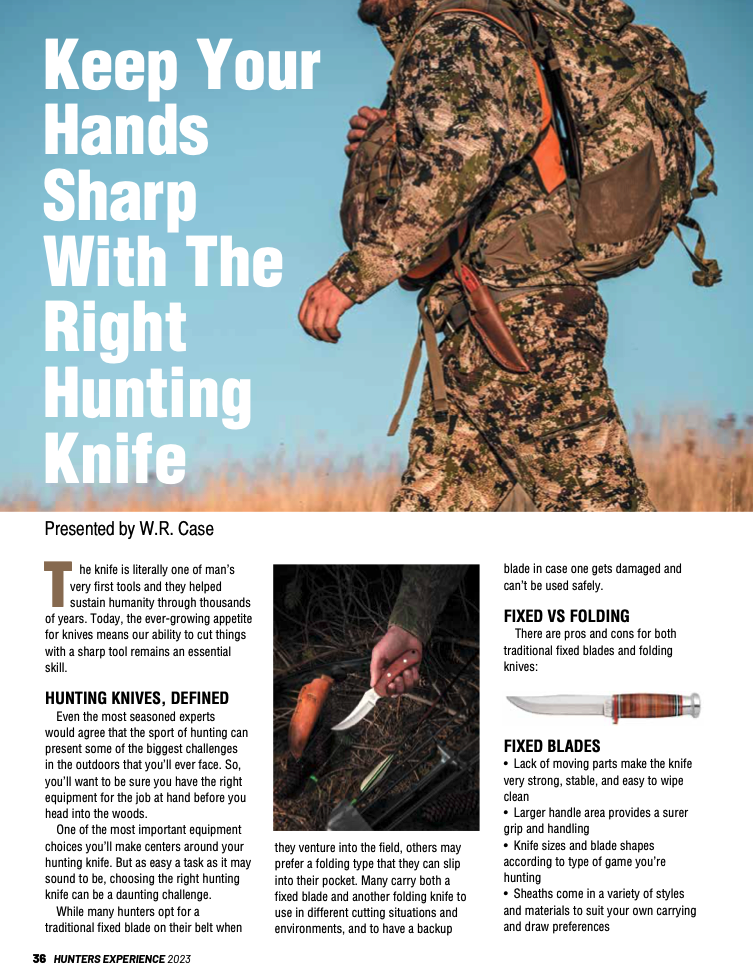 ---
HUNTERS CONNECT YOUTUBE CHANNEL
Are you familiar with Hunters Connect, the ultimate video source for all your teaching needs! The IHEA-USA has developed content to help you teach topics effectively in the classroom! We've curated a collection of the best tips, tricks, and advice available to help your students succeed in the field.
---
LEARNHUNTING.ORG
Are you a hunter educator who would like to mentor adult hunters to success?
Are you interested in furthering your education and expanding your skills as an instructor?
LearnHunting.org is the IHEA-USA tool for both of these needs.
Further Your Education!
Offering 11 courses to expand your personal learning, LearnHunting is here to help you with teaching skills and courses on a variety of topics from first aid to modern teaching practices with more on the way soon!
Help New Hunters When it Works for YOU!
You control your time as a mentor at LearnHunting.org by letting us know when you are available to mentor.
---
CLASSROOM TOOLS
Looking for tools for the classroom? The IHEA-USA offers everything from large quantities of Hunters Experience magazine to posters, chamber flags and more!
Reach out to [email protected] to learn more.
---